Earthyluxe 
    + 
    House of Colour NE Santa Rosa
Eathuluxe and House of Colour NE Santa Rosa have teamed up to bring everyday luxury and sparkle to your season.
Limited Edition Swarovski crystal bracelets are organized by season and are verified by a House of Colour consultant.
The bracelets will add sparkle and pops of color to any outfit.
Bracelets may be purchased individually or create a seasonal stack.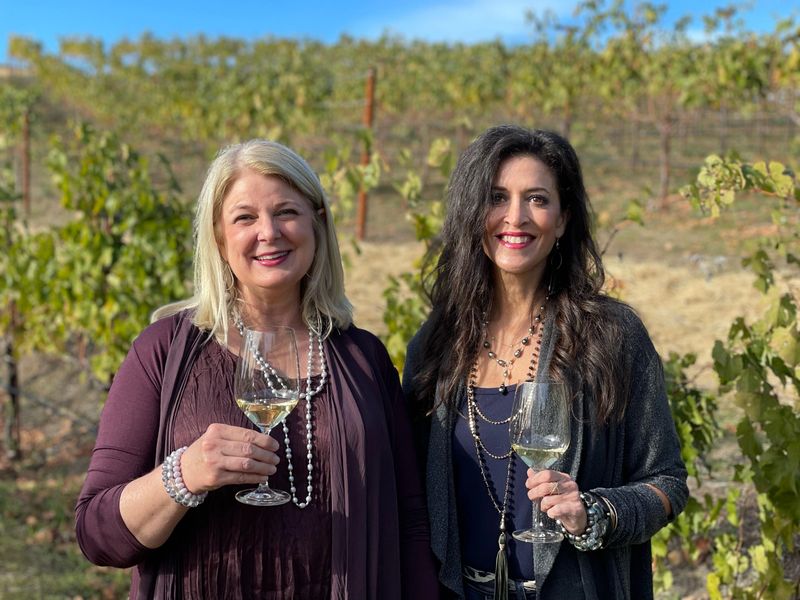 April and Sallie have been friends for a few years, bonding over the love of beautiful jewelry, wine, food and living in wine country (April lives in Napa County, Sallie lives in Sonoma County).
April and Sallie have teamed up to bring you everyday color to your season. We are happy to announce a limited edition of Swarovski crystal bracelets that are organized by season!
April Martin, owner/designer or of Earthyluxe jewelry, lives and works in Napa. She services the entire Northern Bay area as well as local wineries and fundraisers. 
Sallie Morris is the owner of House of Colour NE Santa Rosa, which is focused on personal color and style analysis backed by science. She helps her clients build a lasting, easy to manage, sustainable wardrobe that not only looks great and provides confidence but presents each client's authentic self. She believes that adding color makes life more magical!
This bracelet collaboration supports five women-owned small businesses!